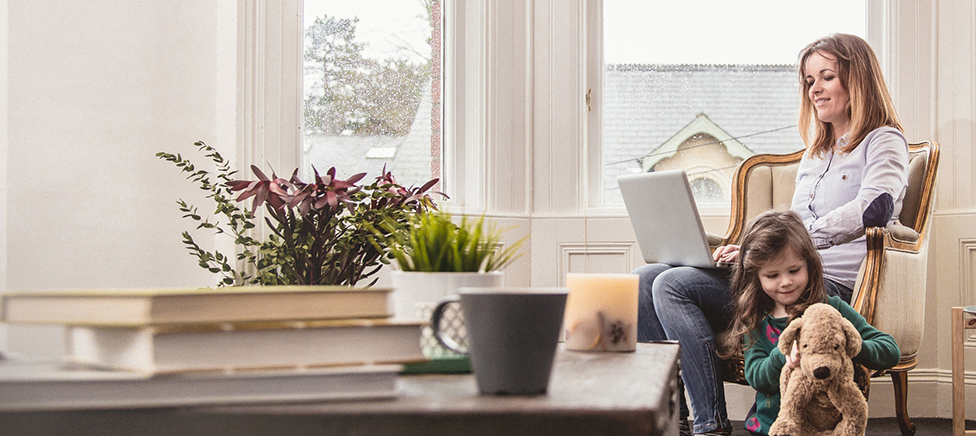 S&CC Coronavirus Response Fund
Helping you to keep going
Earlier this year, we offered £1 million in grants to social enterprises and trading charities that employ people from disadvantaged or vulnerable groups.
These organisations have been particularly hard hit by the coronavirus pandemic. In many cases, they have suffered a severe loss of trading income and many have had to shut down vital support services.
We wanted to bridge the revenue gap so that they could continue to deliver positive impact in their communities.
We received almost 400 applications but after some very tough decisions, we are delighted to announce the winners.
Accordion
Icon expand

London and South East England
Breadwinners - Breadwinners is a grassroots charity providing employment and training for refugees and young people seeking asylum.
https://www.breadwinners.org.uk/
Camden Disability Action – Camden Disability Action provides a broad range of services and support to people with disabilities across Camden, and also works with a range of organisations in relation to disability matters.
https://camdendisabilityaction.org.uk/
Evenbreak - Evenbreak is a social enterprise job board run by and for people with disabilities, which helps disabled candidates find work opportunities.
https://www.evenbreak.co.uk/en
Four Corners - Four Corners is a centre for film and photography which enables people from diverse, disadvantaged backgrounds to realise their creative talents and access work in creative industries and media.
https://www.fourcornersfilm.co.uk/
Ignition Brewery - Iginition Brewery operate as a brewery and taproom with a mission to create meaningful, paid jobs for people with learning disabilities.
Inspirational Youth - Inspirational Youth aims to positively impact the lives of vulnerable youth by transforming the way young people are educated.
http://www.inspirationalyouth.org/
Making It Out - Making it Out is a local charity that provides ex-offenders with training and support to promote successful resettlement through regular engagement in creative making activities.
https://www.makingitout.co.uk/
Watford Sheltered Workshop - The Watford Sheltered Workshop provides paid employment, work experience and training opportunities to adults with disabilities through services such as hand packing and light assembly for commercial customers.
Accordion
Icon expand

Midlands and East England
Beeston Community Resource – Beeston Community Resource is a mental health support charity with a hands on approach that provides 1:1 sessions, group activities, counselling and support at its community centre.
Double Impact Synergy - Cafe Sobar (owned by Double Impact Services) is a safe space for socialising for recovering drug and alcohol addicts, where training and work experience is provided to their beneficiaries.
https://www.doubleimpact.org.uk/cafe-sobar/
Ipswich Community Media - Ipswich Community Media delivers language and IT courses to migrants and those who are long-term unemployed.
Lofty Heights - Lofty Heights employ NEETS and people from the local area, offering loft insulation, decluttering services and small jobs scheme to those in need.
AALFY - AALFY provides stepping stones to sustainable employment for people facing barriers to work due to complex needs through a programme which combines training, brand development and trading.
ADHD Foundation - ADHD Foundation provides mental health and psychoeducation service for families and individuals living with autism, ADHD, dyspraxia, dyscalculia, Tourette's syndrome and dyslexia.
https://www.adhdfoundation.org.uk/
AutismABLE - Autismable is a specialist education service and wellbeing centre for people with Autism Spectrum Conditions (ASC)
Empower Employability Mentoring Programme - Empower Employability Mentoring Programme improves the employability and qualifications of those furthest from the job market by providing mentoring, training and work experience.
https://empowersocialenterprise.co.uk/
Homebaked Cooperative - Homebaked Cooperative is a community owned social enterprise bakery employing people with additional needs.
Revive Leeds - Revive Leeds is working to reduce waste going to household landfill by providing volunteering and training opportunities in their retail outlets for people who are long-term unemployed.
http://www.reviveleeds.co.uk/main-page.html
Rhubarb Farm - Rhubarb Farm supports NEETs, people with mental health issues, ex offenders and people in addiction recovery by offering training, volunteering opportunities and therapeutic support on their fruit and vegetables farm, through their garden maintenance service and on-site charity shop.
https://rhubarbfarm.wixsite.com/rhubarbfarm
Seagulls Re-Use - Seagulls is an environmental social enterprise, which practices and promotes the reuse of leftover and unwanted paint, that creates opportunities for local people, especially those from disadvantaged backgrounds.
South Leeds Alternative Trading Enterprise - SLATE was set up to offer work opportunities to adults with learning disabilities and to reduce the amount of unwanted items going to landfill, through the creation of the Feel Good Furniture Shop.
Yes2Ventures - Yes2Ventures develops the capacity and skills of diasbled people, and others who are socially and economically disadvantaged, by establishing, growing and supporting new enterprises.
Opportunities for Older People - Opportunities for Older People is a club for over 50s, organising activity classes and home delivery of meals to those in need.
The Right Key - The Right Key is a recovery training and support programme that uses its café and arts and crafts sessions to offer support, training and employment for people recovering from addiction.
Highland Blind Craft - Highland Blind Craft make bespoke bedroom furniture and provide sustainable employment to people with disabilities.
https://highlandblindcraft.co.uk/
Inspired Community Enterprise Trust - The Usual Place, owned by Inspired Community Enterprise Trust, is a social enterprise café that employs young people aged 14 to 26, providing them with additional support and delivering accessibly adapted training programmes.
Kintyre Recycling - Kintyre Recycling provide recycling and re-use services and provide supported employment for adults with learning difficulties.
https://www.kintyrerecycling.org/
The Carrick Centre - The Carrick Centre provides opportunities and a range of community services through its kitchen and café to people of all ages and abilities, and also provides accommodation at an affordable rate.
http://www.carrickcentre.co.uk/
The Shieling Project - The Shieling Project provides learning experiences for young people with specific needs through schools trips, residentials, an outdoor nursery, volunteering opportunities, and venue hire.
Bristol 247 - Bristol 247 is a local online newspaper focused on sharing stories of underrepresented communities in Bristol, which also delivers cooking and filmmaking training courses.
Devon Disability Collective - Devon Disability Action provides employment and training for people with disabilities and those furthest from the labour market; activities include: wheelchair services, a mobility showroom and upholstery.
https://www.devondisabilitycollective.org/
Wylye Coyotes Afterschool Club - Wylye Coyotes Afterschool Club is an equal opportunities childcare centre that run a variety of projects around childcare and employment.
Choose2Reuse - Choose2Reuse recycles and up-cycles clothing, bric-a-brac and other items throughout South and West Wales whilst providing employment, training and volunteer opportunities to disadvantaged groups.
We have a number of programmes to support social enterprises and if you would like to be added to our mailing list for future opportunities, please let us know on ulsterscc@ulsterbank.com
Opportunities with S&CC and NatWest
(Please note that Ulster Bank is part of NatWest Group)
NatWest WISE100: a platform connecting women in the space, enabling them to learn from and inspire each other, discover collaboration opportunities and ultimately increase their social impact, in conjunction with social enterprise magazine Pioneers Post
NatWest SE100: The SE100 Index and Social Business Awards is run by NatWest and Pioneers Post every year to name, celebrate and learn from the UK's 100 most impressive social enterprises.
Entrepreneur Accelerator: a six-month fully-funded programme for entrepreneurs with high growth businesses who are looking to scale up.
We have also been sharing information about other support and funding during the coronavirus crisis via our twitter feed: @SocComCap. The Government have also provided advice for businesses here. Good Finance has a collection of COVID-19 support pages and links to finance available here.